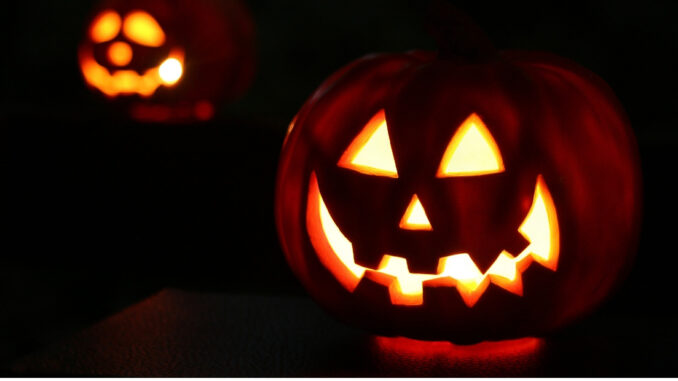 This fall, The Schiele Museum in Gastonia is hosting a variety of festive events to celebrate Halloween. For families looking to have fun while learning, to the kids at heart who enjoy Halloween, visitors are sure to have a blast at any of these upcoming events.
Celebrate Halloween without the kids! Enjoy a kid-free museum during Schiele-O-Ween on Friday, October 25 (for adults ages 21+.) Explore museum exhibits while socializing with friends; there will be a variety of games, pumpkin painting, and a costume contest with a prize. Advanced tickets are required and can be purchased online. Tickets are $7 per person (and $5 for Schiele Members!)
Enjoy the spooky feeling that you get from ghost stories? Experience a night of colorful characters that lurk at The Schiele during Night at the Creepy Museum. Saturday, October 26, the museum will close at 3 p.m. to prepare for this special event where the focus is on the creepy experience you'll have trekking through exhibits. Watch out for live animals and be prepared to have a great time with friends and family.
Tickets for Night at the Creepy Museum are $10 per person and can be purchased at the door. Advanced tickets can be purchased online until noon on Saturday, October 26. Night at the Creepy Museum is sponsored by Shelby Dental Care Center.
The festivities continue on Sunday, November 3 from 1:30-3:30 p.m. with Pumpkin Chunkin'. Bring a pumpkin or Jack 'O Lantern for a smashing good time. Choose from a variety of contraptions to fling, smash or pulverize your pumpkin! Visitors can also experience The Schiele's new farm, which was recently renovated to include new interactives and live animals. Pumpkin Chunkin' tickets are limited and can be purchased at the door; Schiele Members can purchase tickets in advance by calling 704-854-6676. Pumpkins will be available for purchase at the museum on a first come, first served basis.