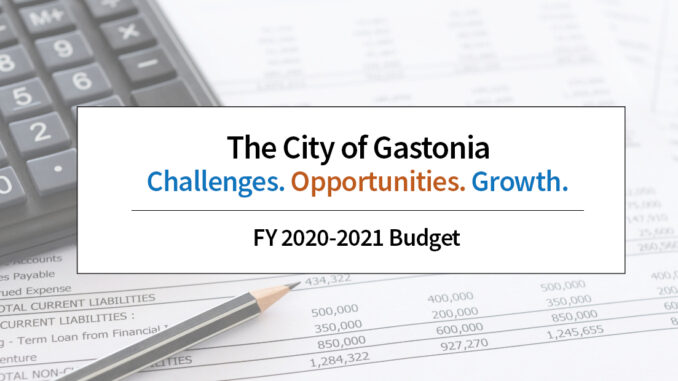 The Gastonia City Council unanimously approved the City's FY2021 total budget of $227,823,396 at its June 2 meeting. The City's fiscal year begins July 1. Unexpected disruptions due to the COVID-19 pandemic caused City leaders to create a contingency plan for spending restrictions, hiring processes, and program delays.
"Our first priority is to provide essential services to our residents, even in the midst of what appears to be a slight economic downturn across the country," said Mayor Walker E. Reid. "Our focus will be on supporting economic development that produces jobs, capital investment by the private sector, and to improve the quality of life in our City."
Most notable in this year's budget is that there are no property tax changes or electric rate increases for Gastonia residents in the approved budget. Also, compensation adjustments, retirement, and other benefits remain in place for full-time and part-time employees from last year.
Included in the City's approved budget:
No property tax changes.
No increases in electric or solid waste rates.
Modest increases in water, wastewater and stormwater rates.
$1,876,031 million for transportation projects and street improvements.
$223,500 for building maintenance.

$350,000 appropriated this year to expedite park facility improvement projects.

$3,360,000 million for equipment replacement.
City officials will follow three guiding principles for its budgetary guidelines: financial responsibility, customer service and economic development. "We will also continue to identify ways that we can reduce operating expenses," said City Manager Michael Peoples. "This is a critical time for us with many challenges but there are opportunities for growth."