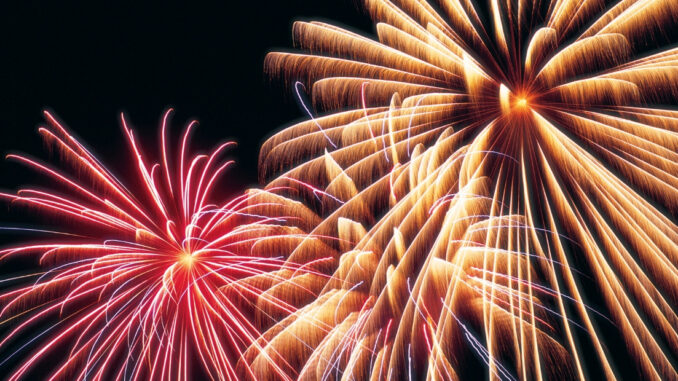 The City of Gastonia's Fourth of July celebration will be modified this year to observe social distancing restrictions with no food trucks or other activities at the Rotary Pavilion in Downtown Gastonia. Downtown businesses will be open and offer specials to customers that day.
Fireworks display will begin at 9:30 p.m. Fireworks sponsored by CaroMont Health.
Long Avenue between MLK Jr. Way and Broad Street will be closed from 4-9:45 p.m.
"The Fourth of July celebration is an event that many residents look forward to and we want to continue the tradition while following social distancing guidelines," said Mayor Walker E. Reid. "The safety of our community is paramount, and we still want everyone to enjoy this celebration of our country's independence."
The City of Gastonia urges spectators who plan to view the fireworks from various locations around the city to follow social distancing guidelines.
Holiday Schedules
City transit buses will use a Saturday schedule on Friday, July 3. No bus service on Saturday, July 4.
No City garbage or recycling pickup on July 3. Friday customers will have their carts emptied on Monday, July 6. The City will not collect yard waste or excess household trash on Friday or Monday of the July 4 weekend. Residents can use the personalized WasteWise app for notifications about holiday-related changes to Solid Waste collection.
For updated information about what is open or on a modified schedule due to COVID-19 restrictions, please check the City of Gastonia's Parks and Recreation webpages and Schiele Museum webpages.