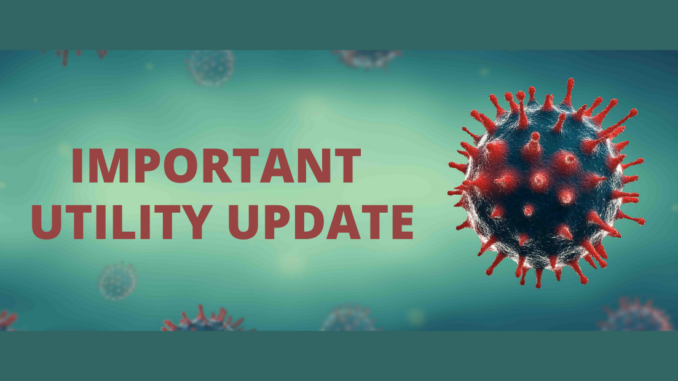 Update: Extended payment plans are no longer being offered for past-due utility balances.
Residential water, sewer and electric customers of Two Rivers Utilities and the City of Gastonia are urged to apply for an extended payment plan if they have balances for utility services that became past due between March 31 2020, and July 29, 2020. Local utility officials have been working with customers to assist those who have been financially affected by the COVID-19 pandemic.
Executive orders by North Carolina Gov. Roy Cooper regarding utilities took effect March 31, temporarily waiving late fees and penalties and suspending disconnections for nonpayment. Those executive orders expired July 29. On July 30, municipally owned utility providers in North Carolina returned to normal collection procedures. Residential customers who have past-due balances from that period and who apply for an extended payment plan will have six months to pay the amounts owed.
Gov. Cooper emphasized that customers' bills were not forgiven under his executive orders. Customers are still responsible for paying all utility service used.
"We understand the financial hardship the COVID-19 pandemic has caused many of our customers," said Joe Albright, director of Public Utilities for the City of Gastonia. "It's important that customers who have accumulated balances because of the pandemic contact us to discuss an extended payment plan," he said.
To receive an extended payment plan from Two Rivers Utilities and the City of Gastonia, customers must apply using an online form. To qualify, customers' past-due balances must meet all criteria set forth by the governor's executive orders. And customers must continue to pay for the utility services they use each month while paying the additional amount they owe as part of the extended payment plan.
"We appreciate those customers who have remained current or have paid what they can during this difficult time," Albright said. "We are offering the extended payment plan option to give customers time to pay their past-due balance without having their utilities disconnected."
If no payment plan is requested, utility balances that become delinquent will be subject to disconnection effective July 30.