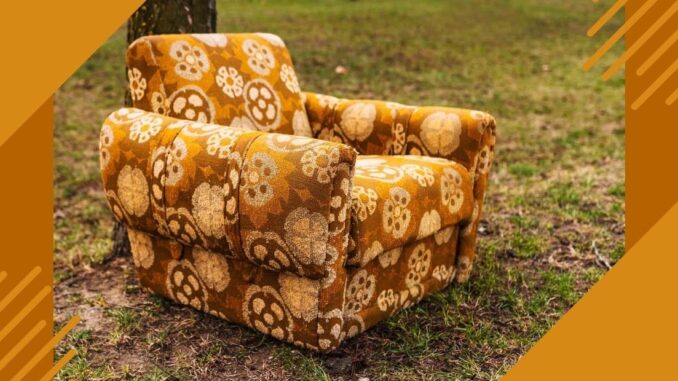 The City of Gastonia is bracing for a record amount of trash being placed at the curb the week of Sept. 21. This will be the sixteenth time that the City has offered Free Excess Household Trash Week, and the amount of unwanted stuff collected by City crews has increased each year.
Gastonia Solid Waste Division Director DeeDee Gillis said there's another factor that may lead to a record amount of trash this fall: people spending more time at home because of the coronavirus pandemic. "Solid Waste has seen a big increase in yard waste being placed at the curb since the pandemic began in the spring," Gillis said. "We believe that's because more customers are at home with more time to work in their yards. And with more people at home, we expect they'll also be cleaning out their attics, sheds and spare rooms in preparation for this fall's free week," she said.
During Free Excess Household Trash Week, the City collects bulky items such as furniture, mattresses, even lawnmowers and other types of excess trash that won't fit in a customer's garbage cart. The City waives its fees of $15 for items up to 100 pounds and $25 for items weighing 100 pounds or more. Since the twice-a-year free week began in 2013, the City has collected a total of nearly 10 million pounds of unwanted items at no charge.
This fall's free week will be held, despite COVID-19. "The March 2020 free week was held at the start of the pandemic and it took place as scheduled," Gillis said. "Each week, the City makes sure Solid Waste employees have personal protective equipment such as gloves and face coverings. And our crews will have plenty of PPE for the free week later this month."
Even during the free week, the City charges residents a fee for removing these items:
Appliances and electronics such as TVs, computers, refrigerators, water heaters, lamps, washers and dryers
Car and truck tires
The fee to collect each item with an electrical cord is $25. The fee for appliances, electronics and tires is because state law does not allow the City to put those items into landfills.
The City of Gastonia does not collect or dispose of:
Automobile or engine parts, including batteries
Dirt, rocks, bricks, ceramic tile or similar construction debris
Liquids, poisons or explosives
Paint cans that contain wet paint
Residents must take those items to the Gaston County Landfill for proper disposal.
Year-round, the City does not charge to dispose of paint cans, as long as kitty litter or sand has been added to completely dry the paint and the paint cans fit inside the rollout garbage cart. Residents who want to know if a particular item will be collected at no charge during the free week should call the City's Solid Waste customer service office at 704-866-6774.
Customers are asked to put eligible household trash at the curb on the evening before their regular pickup day. A fee may be charged if large items are put at the curb too early. No yard waste will be collected the week of Sept. 21 so that more City employees can be assigned to collecting the large volume of extra household trash.
During the March 2020 Free Excess Household Trash Week, Gastonia residents set a record by discarding more than 474 tons of trash. All of the excess trash goes to the Gaston County landfill in Dallas. The March free week cost the City $12,800 in landfill disposal fees and more than $8,800 in employee overtime.