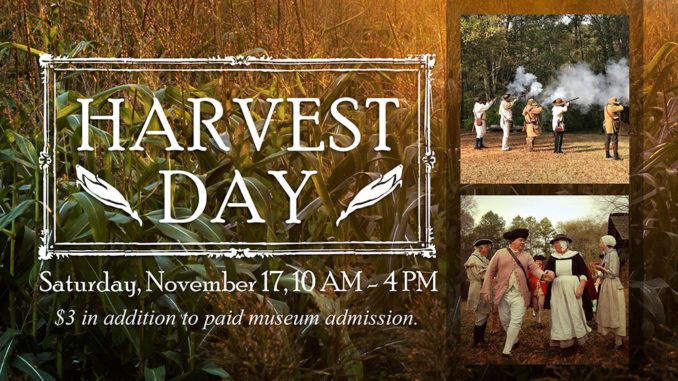 Celebrate the harvest season at the 18th Century Backcountry Farm from 10 a.m. – 4 p.m. Saturday, Nov. 17 at the Schiele Museum. Watch hearth cooks and bakers at work preparing a traditional holiday feast in a spirit of thanksgiving. See the hunter's flintlock firing demonstrations. Visit with craftspeople and farm folk as they demonstrate early American skills and crafts.
Ticket Information:
Schiele Members: $3
Non-Members: $3 in addition to museum admission
Schiele members can purchase tickets in advance by calling membership coordinator, Paula McKinnon, at 704.866.6904. Non-members can purchase tickets at the Front Desk on the day of the event. Please note: ASTC Passport Program reciprocals will not be accepted for this event. General admission plus the event up-charge will apply.