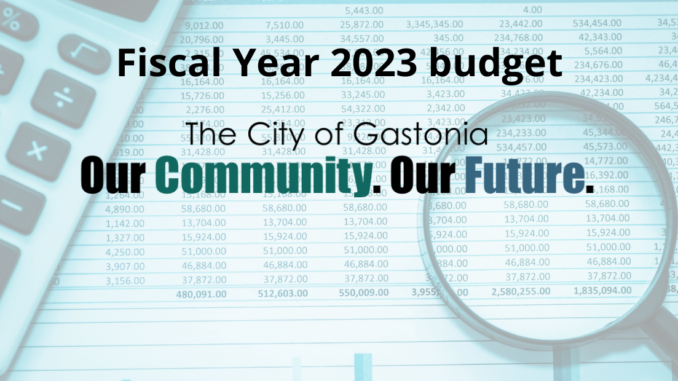 The City Council unanimously approved the City's FY2022-23 total budget of $275,561,074 at its June 7 meeting. The City's fiscal year begins July 1, 2022.
"We are very proud to approve this budget that our City leaders and staff have worked so diligently to prepare," said Mayor Walker E. Reid. "We are confident in our ability to be great stewards of the public purse as we continue to grow and transform our City."
Most notable this year is that there are no property tax changes or electric rate increases for Gastonia residents in the approved budget.
No property tax changes.
No increases in electric rates.
Modest increases in water and sewer, stormwater, and solid waste rate structures.
The City will continue with approved plans to expend over $15.6 million in American Rescue Plan Act (ARPA) funds. These funds will be invested in various departments such as Police, Fire, Public Works, Parks and Recreation, Public Utilities, and Neighborhoods and Community Engagement.
The City will continue to expend over $21,629,000 in direct state funds for miscellaneous water and sewer projects, upgrades to the Franklin Urban Sports and Entertainment (FUSE) District, the construction of a portion of the Catawba Creek Greenway, new entrance signs for all recreation centers, the Schiele Museum, and improvements to the Gastonia Airport.
Budget infographic showing where Gastonia's money comes from and how it is spent
"This is the most unique budget I have ever worked on during my career," said City Manager Michael Peoples. "The City has a once-in-a-lifetime opportunity to receive and appropriate federal and state funds that we believe will improve the quality of life for all our citizens."