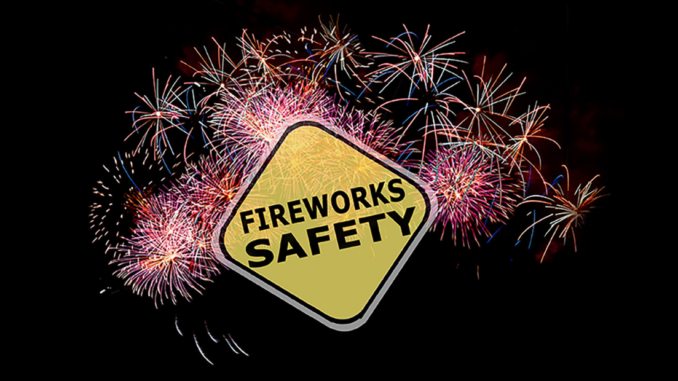 The City of Gastonia in conjunction with the Gastonia Fire and Police Departments is seeking the public's help to remind others about the dangers of fireworks and practice safety as the Fourth of July holiday approaches. Fireworks are dangerous and the No. 1 cause of fires in the City during this time of year. Any firework that will explode, spin or leave the ground is illegal in North Carolina and carries up to a $500 fine and six months in jail.
 Fireworks Facts in the U.S.
More than 18,500 fires in the U.S. were caused by fireworks in 2020.
More than 15,600 people were injured using fireworks in 2020.
In 2020, of the 15,600 people injured using fireworks 10,000 were hospitalized.
Fireworks can cause loss of fingers, burns, and other dangers.
During the month of June, the City, Police and Fire Departments have used various platforms to remind the public that fireworks are dangerous and can kill, and to leave fireworks to the professionals by attending professional fireworks celebrations. Messages have been placed on the City's Blackboard public messaging system, webpages, and social media pages for the City, Fire, and Police Departments. Several videos have also been created to convey strong messages to the public about the dangers of fireworks.
"Legal fireworks can be purchased in stores in North Carolina," said Fire Inspector Jim Landis. "Fireworks like sparklers, glow worms, snappers and fountains are legal as long as they do not explode, spin or leave the ground. We want everyone to be safe and out of harm's way."

Gastonia's Fourth of July | Monday, July 4, 2022
Activities start at 5 p.m. at the Rotary Pavilion
Fireworks start at around 9:30 p.m.
The public should be aware of street closures in Downtown Gastonia starting at 4 p.m.