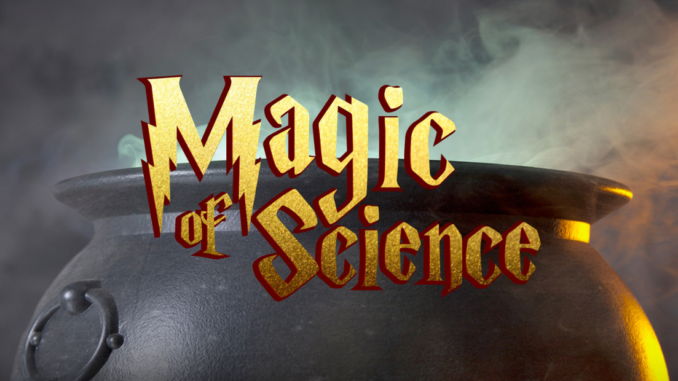 Wands at the ready! The Schiele Museum in Gastonia plans to host an enchanted evening discovering the Magic of Science. This event is filled with potions, mystical creatures, treasures and treats! No matter what house visitors are sorted into, wizards of all ages are welcome. The Magic of Science event is September 10 from 5:30 to 8 p.m.
Inspired by your favorite wizarding world, the event will delve into science through the lens of magic with magical classes and displays. Each activity inspires scientific fun and excitement from astronomy to zoology.
"Guests will feel like they're in a world of magic with magical pet adoptions and some creatures we have in our Animal Ambassadors club," said program specialist Hannah Salemi.
Guests will participate in themed classes throughout the museum. Potions Class invites brave wizards to experiment, and curious stargazers can discover the magic of the night sky in the Astronomy Class.
"We will even have Quidditch in the form of corn hole," Salemi said. "You can experience the thrill of catching a golden snitch yourself!"
Along with thrilling activities, guests can visit The Schiele's Diagon Alley wizarding world shops. Browse for goodies, treats, and sample delectable new flavors from Tony's Ice Cream. Wizards 21 years and up can purchase a brew or two!
"We're fans of science and Hogwarts at The Schiele, so the combination of the two was a natural fit," said Director of Development Elysabeth Utick. "It gives us the chance to showcase how science can be a magical experience for everyone – whether you're a 'Potterhead' or not."
Visitors can also participate in a costume contest. The best-dressed character wins a prize! Online advanced tickets are $10 for members and $15 for non-members. The first 100 advanced ticket purchases will receive a special wand box with their ticket purchase. Tickets can be purchased at the door, $13 for members and $18 for non-members.
"Regardless of your familiarity with the Harry Potter series, we've geared this event to appeal to guests of all ages," Utick said. "You will enjoy a fun evening learning about science with magical spin."
For more information, please visit schielemuseum.org or follow The Schiele Museum on social media.