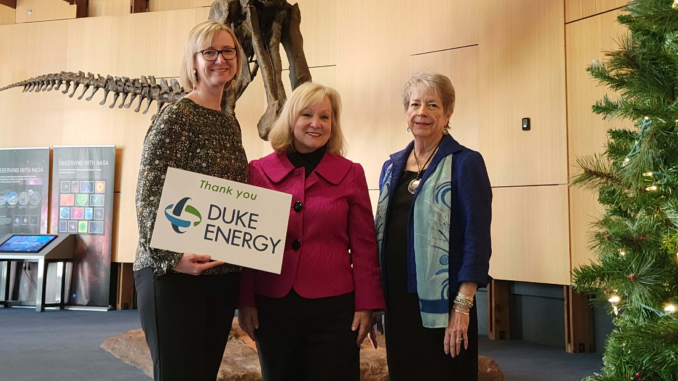 Duke Energy has generously committed $40,000 to The Schiele Museum of Natural History in Gastonia to fund monthly Free Tuesdays for the public in 2023. Museum admission and planetarium tickets will be free and available to visitors on the second Tuesday of each month from 4 to 8 p.m.
Starting in January, The Schiele will offer Free Tuesdays during early evening hours. This shift from the current schedule of afternoon hours is intended to benefit local visitors who want to take advantage of free admission to the museum after school or work. While people from all over the country come through the doors of The Schiele every week, 97% of visitors on Free Tuesdays are from North or South Carolina, and nearly half are from Gaston County.
"Duke Energy is proud to continue to support Free Tuesdays at The Schiele for another year. Education has the power to change lives. We want to make it easy for families in our community to learn together without worrying about the cost of admission," says Martha Wegner, director of government and community relations at Duke Energy. The 2023 lineup of Free Tuesdays powered by Duke Energy includes free planetarium tickets. Tickets for scheduled shows at the James H. Lynn Planetarium (inside The Schiele Museum) will be available for reservations one week prior and will be released on a first-come, first-served basis.
Find details about Free Tuesdays in 2023, including dates and ticketing information, at schielemuseum.org.