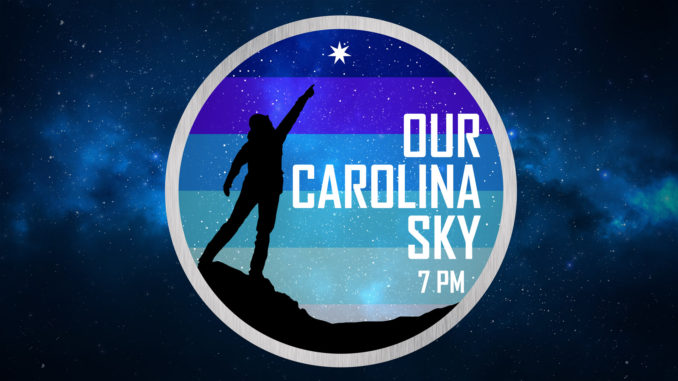 Friday, February 1st at 7 PM
The night sky above the Carolinas is constantly changing; have you ever wondered what lies overhead? Join us the first Friday of each month to discover how our sky has changed and to stay up-to-date with the newest space missions and discoveries.
Take a live tour of the current month's constellations and explore various topics ranging from the earliest history of astronomy to the latest advancements in the field. This monthly program series is hosted by James H. Lynn Planetarium & Science Theater Director, Will Snyder.
This installment will highlight the sights and events that fill February's night sky, while catching stargazers up on the best events winter has to offer. The brightest star of the night, Sirius, glows in the southeast during sunset while the brightest planet, Venus, will take its place by the morning hours. Throughout the night, Orion the Hunter dominates the early evening sky, now accompanied by his two trusty hunting dogs – Canis Major and Canis Minor. Above Orion, the stars of Gemini the Twins twinkle softly and will be rising higher each night throughout February. Join us as we discover these sights and more in "Our Carolina Sky."
Planetarium tickets are $5 per person and can be purchased at the door; children ages 3 and younger are admitted free. Does not include museum admission. Program lasts approximately one hour.
Stay up to day with the latest planetarium news by following The Schiele Museum on Facebook!