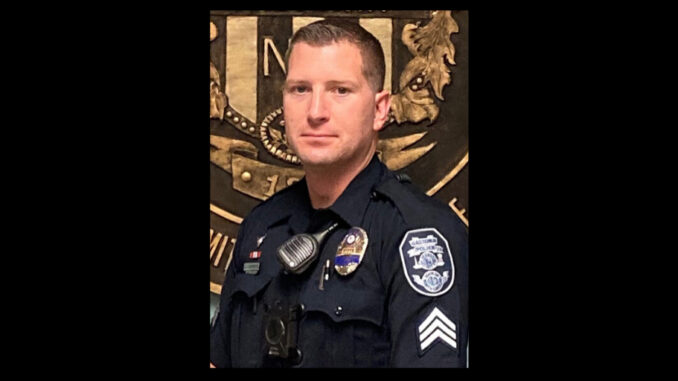 Officer Zachary Lechette has been promoted to sergeant, Gastonia Police Chief Robert Helton has announced.
"I'm happy to announce this good news for our department and for Sgt. Lechette," Chief Helton said. "His experience and education will serve him well with this promotion."
Lechette joined the Gastonia Police Department in 2015 with four years of previous law enforcement experience as a police officer in Jacksonville, NC, an inspector with the NC Department of Motor Vehicles License & Theft Bureau, and as a special agent with the NC State Bureau of Investigation.
As a GPD officer, Lechette has served in the Patrol and Traffic Enforcement divisions. In his off-duty time he serves as a Criminal Justice professor at Belmont Abbey College.
He holds a doctorate in Criminal Justice & Law Enforcement from Nova Southeastern University, a master's degree in Criminal Justice from Fayetteville State University, and a bachelor's degree in Criminology from the University of North Carolina at Wilmington. In addition, he holds North Carolina's Advanced Law Enforcement Certification, and has successfully completed the Public Safety Leadership Institute at Central Piedmont Community College.